Photos of HOLLYWOOD CEMETERY
Richmond, Virginia
Photography by John DeMajo

Gatehouse and office at the entrance to Hollywood Cemetery
Those who fancy roving spirits will understand why the image to the left of the photo was not edited out.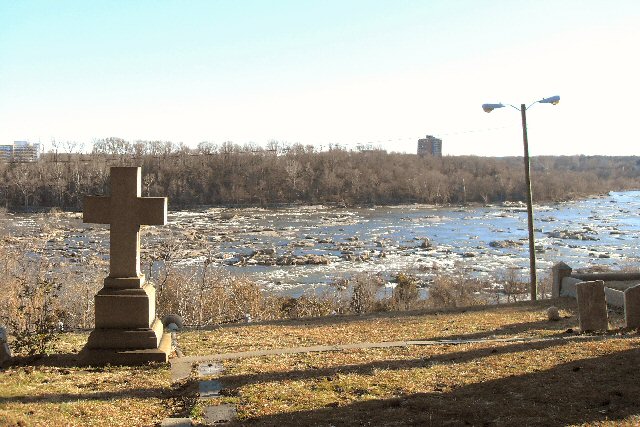 The cemetery is positioned on the highest outlook over the James River as it rounds the City of Richmond. Here, a view from the overlook shows the falls of Richmond which caused the construction of the system of canals and locks that were used for water traffic.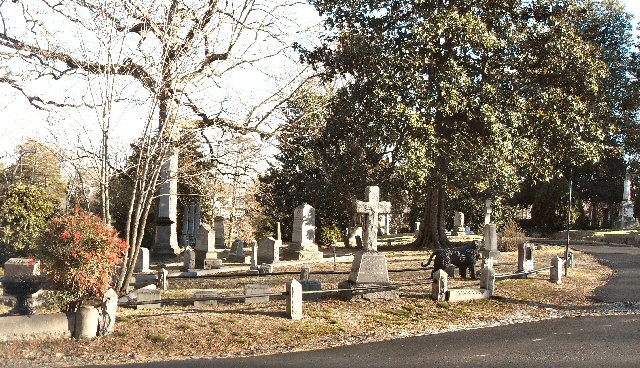 The cemetery, occupying a huge tract of land along the banks of the James, is the burial place of most of Richmond's well-to-do residents of the past, including former U.S. presidents, business leaders and community leaders, and heroes of war.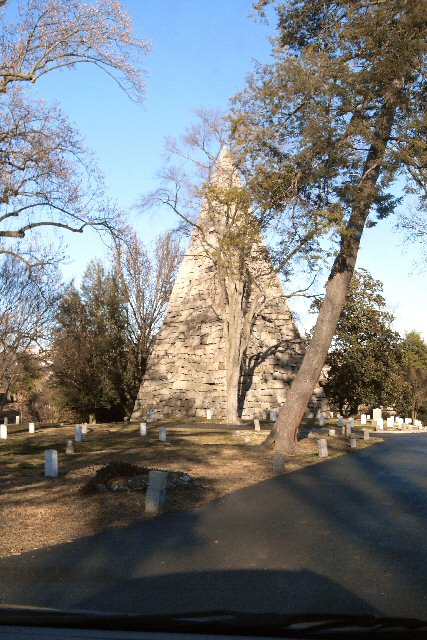 Interesting art work and monuments exist at every turn in the cemetery's winding roads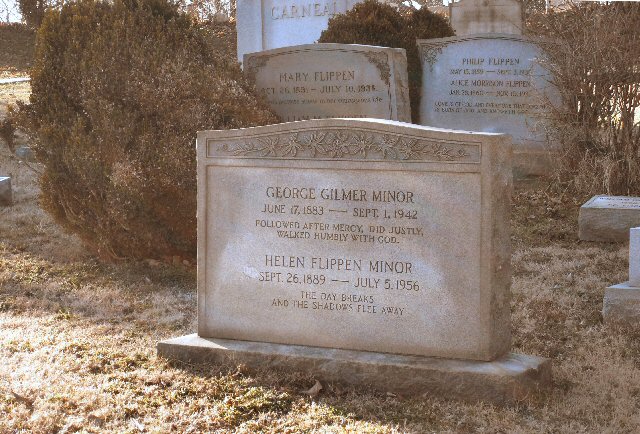 Progressions of grave stones, bearing repetition of prominent names in the community, stand like figures in a family portrait as they bear witness to the existence of ancestors traversing time and centuries long past.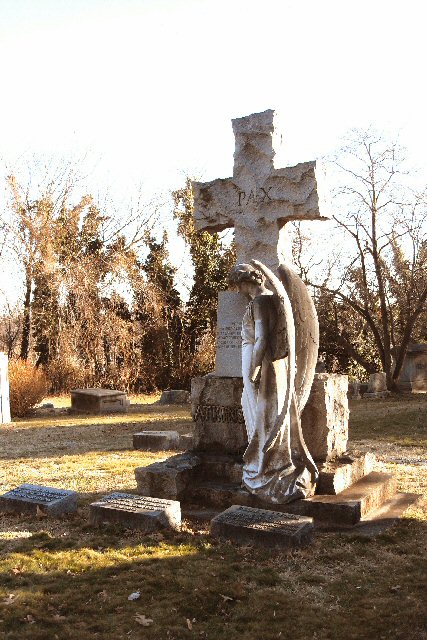 Grand monuments stand side-by-side with simple burial places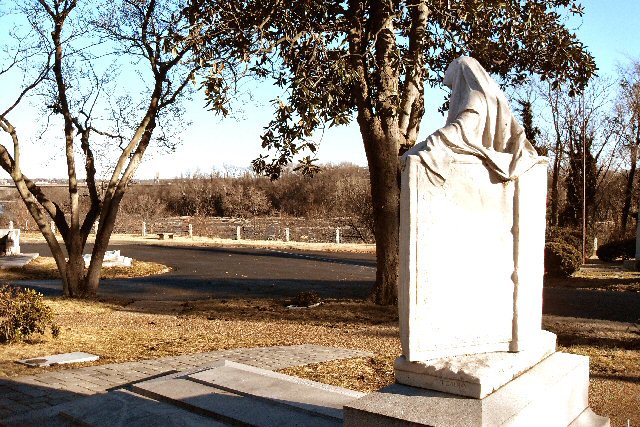 As the waters of the James flow by just as they did when settlers discovered them in the early 1600's, so the passage of time and eternity are depicted in this serene setting.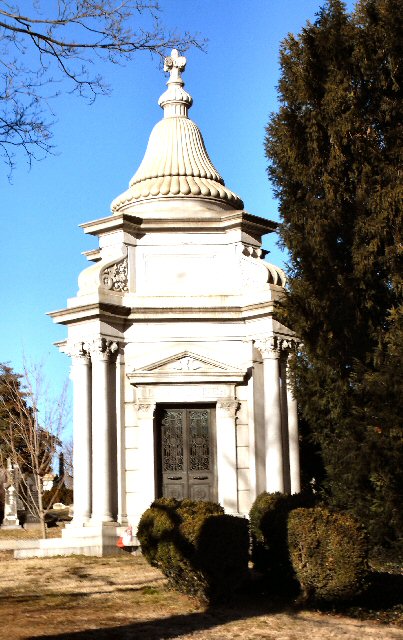 One of the more elaborate burial places in Hollywood cemetery. This is the burial place of civic leader Lewis Ginter, who gave the city its famous Botanical Garden.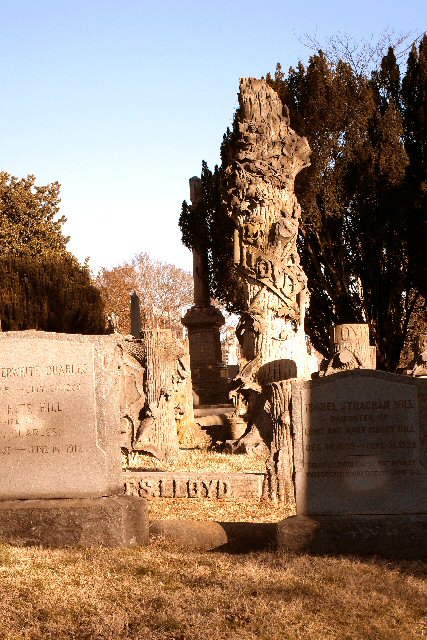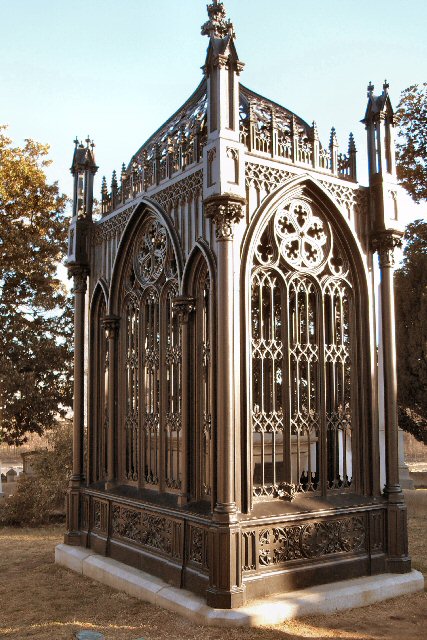 In "Presidents' Circle" a number prominent names appear including this final resting place of President James Monroe. Seen below, is the marker from the actual tomb.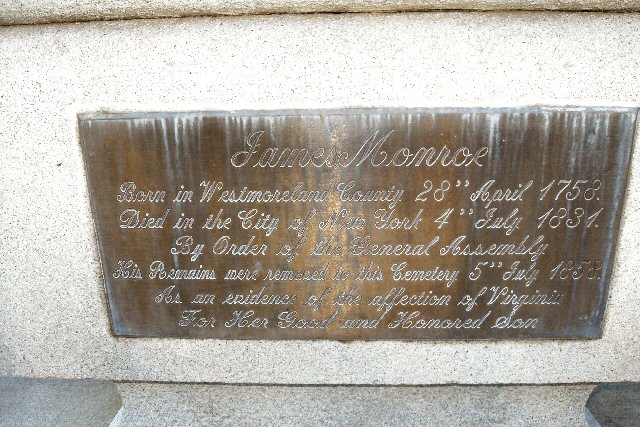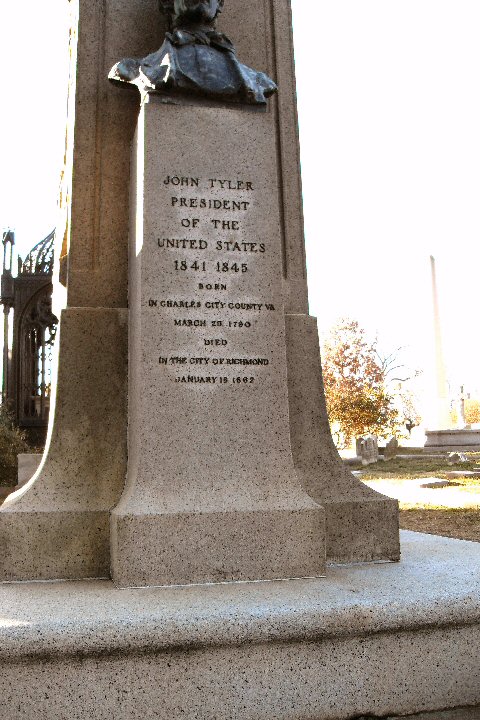 Presidential "neighbors"